Parole Opposition! We Need Your Support!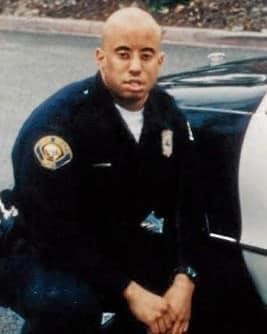 CLICK HERE TO PRINT AND SIGN PAROLE OPPOSITION LETTER
Once the letter is signed, scan and return it to the Board of Parole Hearings via email at This email address is being protected from spambots. You need JavaScript enabled to view it.. Letters can also be dropped off at the POA Office. The deadline to submit the letters opposing parole is Friday, July 30, 2021.
On Tuesday, August 10, 2021, Miguel Angel Camacho will once again be going before the Parole Board for consideration of an early release from his life sentence. He most recently went before the Parole Board in January 2020. Camacho, along with two additional inmates, was convicted of the murder of LBPD Detective Daryle Black and the attempted murder of LBPD Detective Rick Delfin. One of the stray bullets also struck a pregnant female in her home.
We need your help in opposing this early release. Camacho has served only 21 years of his LIFE sentence and we believe that he should serve out the remainder of his prison term as prescribed by the sentencing court.
By accepting you will be accessing a service provided by a third-party external to https://longbeachpoa.org/