LAS VEGAS SHOOTING INCIDENT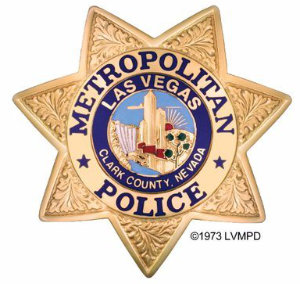 The most recent accounts from Las Vegas have reported 59 dead and over 500 wounded. The event was heavily attended by law enforcement, and there has been a large number of local and regional agencies impacted. The latest report show:
2 Los Angeles Deputy Sheriffs were shot, one is in critical condition
1 Ontario PD officer was shot and is in critical condition. The officer's fiancé was also wounded
2 Manhattan Beach PD employees were shot, one was killed
1 Newport Beach PD officer was injured
1 Los Angeles PD officer was shot
1 Orange County Deputy Sheriff was shot. Two spouses of OCSD deputies were also struck
1 San Bernardino Deputy Sheriff was shot. A San Bernardino Probation Officer was also hit
1 Bakersfield PD officer was shot
2 Riverside Sheriffs employees were shot. One Deputy Sheriff is in critical condition
1 Colorado Police Officer was shot
1 Las Vegas Police Officer was shot and killed
1 California Department of Correction and Rehabilitation Lieutenant was killed
A San Francisco Police officer told his wife to run for her life while he stayed behind to render aid to the fallen victims. As his wife fled, she was shot and killed by the suspect
The daughter of a Los Angeles Deputy District Attorney was shot and killed
Numerous law enforcement members, including officers from our own department, have reported having civilian friends and family in the audience struck by gunfire.
Additionally, we have recently learned that Long Beach resident Rachel Parker, 33 years old, was killed in the attack. Rachel served as a Police Records Techinician for the Manhatten Beach Police Department for 10 years and was an advocate for the adoption of shelter animals through the City of Long Beach Animal Care Services, having adoped her dog "Maddy" from the shelter. We will clearly have friends within the department who know these families. We all send them our deepest sympathies and condolences.
Several LBPD officers attended the event, and only through sheer luck were they able to avoid injury. As you have heard from news reports, the spray of gunfire was heavy and indiscriminate. There was no way to know who was going to fall victim and who was going to make it safely to protection. News agencies are reporting on the heroic actions of many people attending the event, including Long Beach officers (click on the below links for news articles specific to LBPD officers):
While LBPD may have avoided catastrophe, friends within the affected departments are grieving and trying to come to grips with this senseless act. Several of the injured officers face prolonged and difficult recoveries that will clearly be life changing. We ask that you keep each of these victims and their families in your thoughts. We are in constant communication with other police associations, and we will keep you apprised of any needs they may request.
Please help your fellow officer at home by keeping their health and well-being in mind at all times. If a friend was physically injured, we know you would offer them help without hesitation. We ask that you do the same for a friend who may be internally bruised from this tragedy. The POA has the benefit of having Dr. Klein available as a resource for anyone needing assistance. Please take advantage of his help and services.
We do know that LBPD Detectives Eric Hubbard and Scott Lasch are responding to Las Vegas. They are members of a national police chaplain service that provides comfort to law enforcement officers at catastrophic events. They both recently returned to work after being deployed to Houston following Hurricane Harvey. We wish both of them our best in their attempts to bring peace to the many officers overwhelmed by this event.
If you have any questions or concerns, please contact the POA office or any director at any time.
By accepting you will be accessing a service provided by a third-party external to https://longbeachpoa.org/