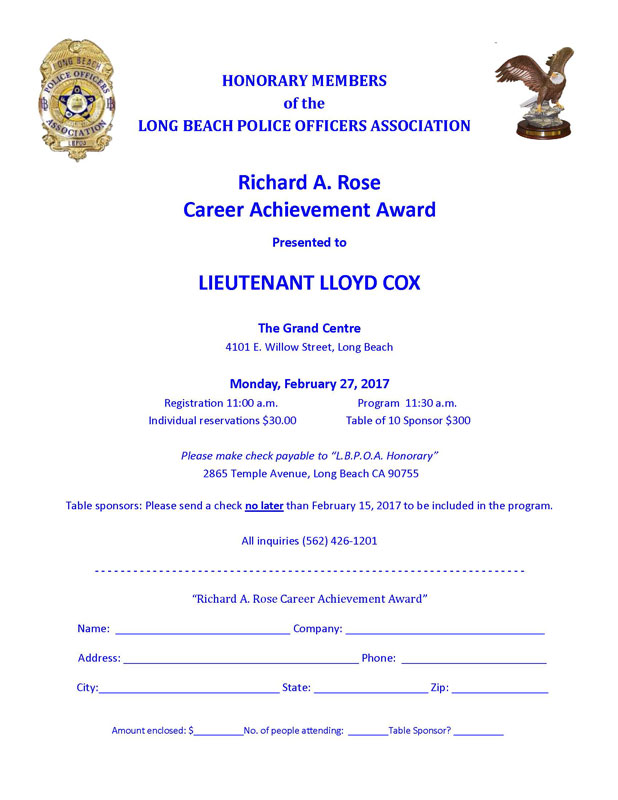 The Honorary Members of the Long Beach Police Officers Association are proud to announce that Lieutenant Lloyd Cox is the recipient of the 2017 Richard A. Rose Career Achievement Award.

The award luncheon will be held on February 27th at The Grand Centre located at 4101 E. Willow Street. Registration starts at 11:00 a.m., and the program begins at 11:30 a.m.

If you wish to purchase ticket or sponsor a table, please see the attached flyer.