Fundraiser for Pomona Motor Police Officer Trevor Stevenson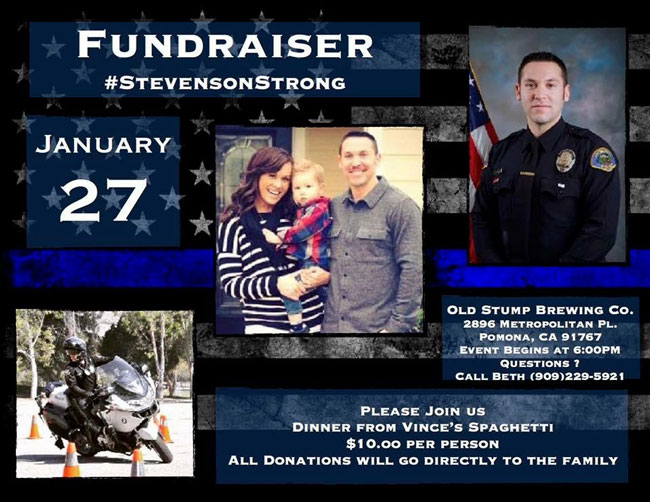 On January 10th, Pomona Motor Police Officer Trevor Stevenson was responding to a call for service when a vehicle turned in front of him causing a major collision. Officer Stevenson sustained a serious head injury and was airlifted to a nearby hospital where he underwent surgery to relieve pressure on his brain. He is still in critical condition.
For more information about the incident,
click here
.
Friends and co-workers for Officer Stevenson have set up a fundraiser dinner in Pomona tomorrow night (January 27th). If you are in the area, your help would be greatly appreciated. Please see the flyer below for more information.
By accepting you will be accessing a service provided by a third-party external to https://longbeachpoa.org/