Ronald McDonald House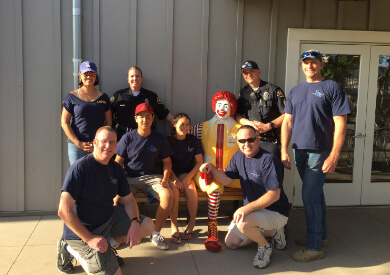 LBPOA cooked dinner Saturday, April 14, 2018, for the families staying at the Ronald McDonald House next to Memorial Hospital. One of the great charities in our City. A pleasure to help them!
---
COPS AND KIDS EVENT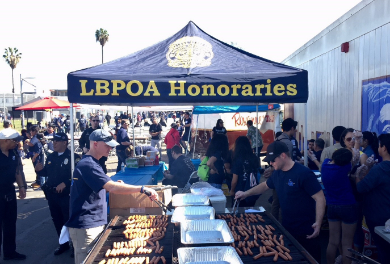 Saturday, February 17, 2018, the LBPOA bar-b-qued hotdogs for the Cops and Kids Event at Washington Middle School. This event was an opportunity for LBPD officers and community members to enjoy a day together playing games and building relationships.
---
Annual Daryle Black Softball tournament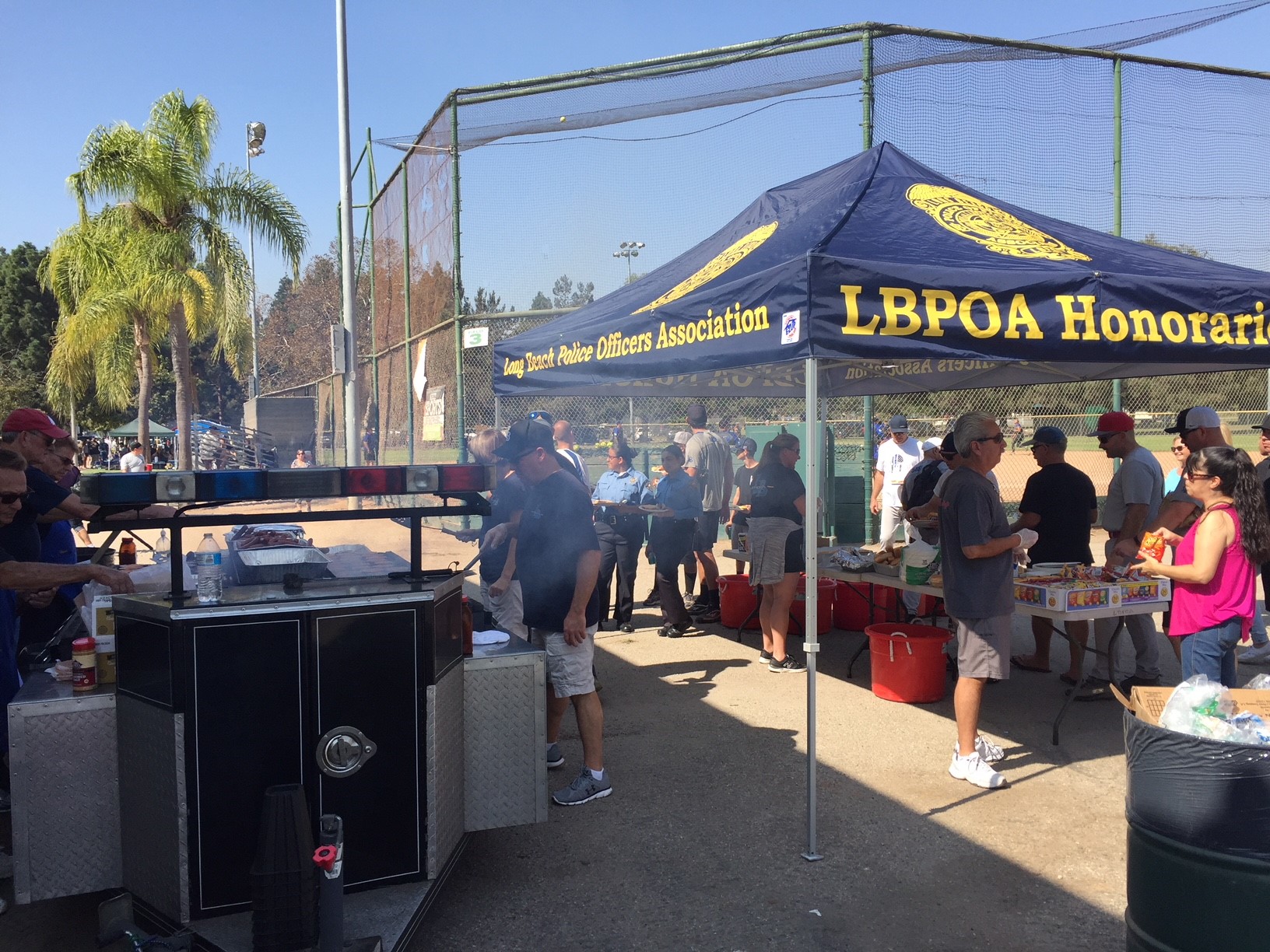 Saturday, October 14, 2017, the LBPOA provided lunch for all participants of the Annual Daryle Black Softball Tournament. This tournament supports the LBPD Explorer Program and is played in honor of LBPD Detective Daryle Black, who was killed in the line of duty in April 2000.


---
YOUTH LEADERSHIP ACADEMY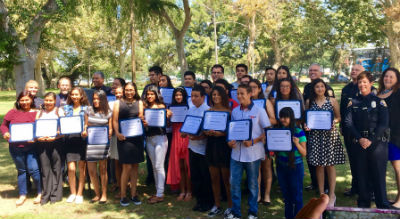 On Friday, August 18, 2017, the LBPOA provided a BBQ lunch for the 27 graduates of the Youth Leadership Academy (YLA). The YLA is a three-week program that focuses on self-improvement, career development skills, communication, human relations, the habits of effective people, tolerance, health education, leadership, team building, resume and interview skills, and making positive life choices. In addition to classroom education, the students visited the USS Iowa, various police, and fire facilities, and took a boat tour of the Long Beach Port. Congratulations to our future leaders!
---
BACK TO SCHOOL SUMMER BLAST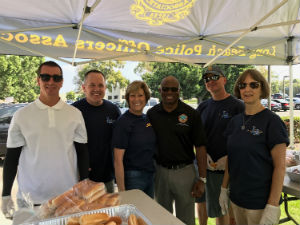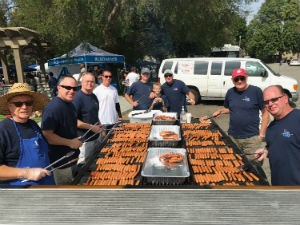 On Saturday, August 12, 2017, the LBPOA bar-b-qued over 1,500 hotdogs at the Scherer Park event. The event, sponsored by 8th District Councilmember Al Austin, provided backpacks and other school supplies to neighborhood children.
---
4th OF JULY BBQ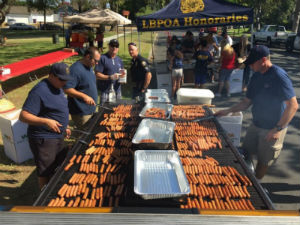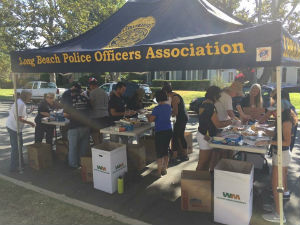 The LBPOA cooked 1,500 hotdogs in support of the neighborhood 4th of July parade in the Los Cerritos Park neighborhood of Long Beach!
---
LB MINISTERS ALLIANCE VS LBPD BASKETBALL GAME BBQ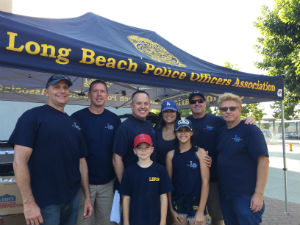 On July 1, 2017, the LBPOD provided dinner prior to the basketball game between the Long Beach Police Department's Men's Basketball Team and the Long Beach Ministers Alliance. The game was held at Cabrillo High School and a great time was had by all!
---
SPECIAL OLYMPICS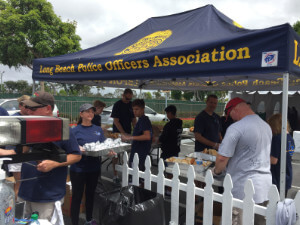 On Saturday, June 10, 2017, members of the LBPOA volunteered to cook and serve over 3,000 hotdogs and hamburgers at the Southern California Special Olympics at CSULB. Athletes, volunteers, coaches, family members, etc all enjoyed a great bbq while supporting the athletes who participated in this annual event!
---
Relay For Life of Long Beach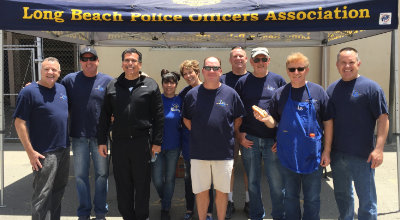 On June 3, 2017, the LBPOA provided lunch for all participants of the American Cancer Society Relay For Life of Long Beach. The LBPD team raised $11,260 to help support the patient services and cutting-edge research of the American Cancer Society.
---
Chrissy Strong Marshall Kickball Tournament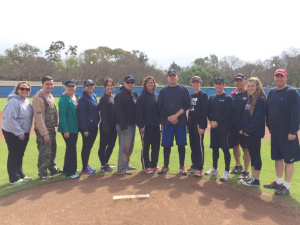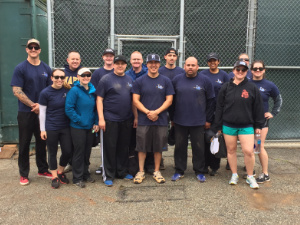 On February 26, 2017, LBPD personnel participated in the Annual Chrissy Strong Marshall Kickball Tournament to raise money for the National Law Enforcement Cancer Support Foundation.